Thank you for choosing Europcar
Your booking is confirmed.
Your booking or reservation number is:
952721527
Manage your booking
You can view or modify this booking or your details in My Account.
Get the latest offers
Subscribe to our newsletter now
Sign up
Price includes
CDW Liability / excess: EUR 1075,50
T(H)W Liability / excess: EUR 1075,50
Unlimited mileage
Licenses & Fees (LAF)
VAT (See full T&Cs)
Price excludes
Value Cover (WWI)
Risk Reduction Cover (TUC)
Personal Accident and Baggage Cover (SPAEC)
Super Collision Damage Waiver (only available when CDW is also included in your booking) (SCDW)
Modification, Cancellation and Refund Policy
All cancellations must be received in writing by any means by Europcar with the Europcar Prepayment Confirmation attached and will take effect on the date and time received by Europcar. For reservations...
More
Driver fees
Pay now price

GBP 61,56

Guaranteed price

EUR 73,56

Estimated based on exchange rate
This booking is eligible for Online Check-in - activate now to save time at pick-up
Our new, free service enables us to prepare your rental contract before you arrive. This will speed up the pick-up process and get you on the road faster. It just takes a minute to confirm.
Activate Online Check-in
VW UP
or similar
Mini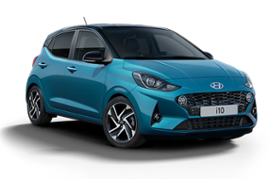 Mileage:

unlimited

Minimum Age

21

years
4

Manual Transmission

0
Air Conditioning
3
Emission:

96

g/km

Emissions CO2 g/km

Up to 100
101-120
121-140
141-160
161-200
201-250
Over 251
Picking up your vehicle
You need to bring...
Current Valid driving license that must be printed in English or an international license.
Debit Cards cannot be used for full sized 4WD's and prestige vehicles
For prestige vehicles, all drivers must be 25 years or over. Two forms of ID and credit cards are required at pick up
LONDON CITY AIRPORT

02/26/2013,10:00 AM

Address

LONDON CITY AIRPORT KING GEORGE V DOCK, SILVERTOWN E16 2PX LONDON

Phone

+44 (08713) 843412

Opening hours

on 02/26/2013:12:01 AM-06:59 AM with extra price07:00 AM-10:00 PM10:01 PM-11:59 PM with extra price
Station details
LONDON CITY AIRPORT

02/28/2013,10:00 AM

Address

LONDON CITY AIRPORT KING GEORGE V DOCK, SILVERTOWN E16 2PX LONDON

Opening hours

on 02/28/2013:12:01 AM-06:59 AM with extra price07:00 AM-10:00 PM10:01 PM-11:59 PM with extra price