Tasmania
Book your next adventure with Europcar!
Make your way across the famous Bass Straight to the incredible island of Tasmania.
Be captivated by The Mona Museum's collection of traditional and modern art or indulge and shop at Hobart's Salamanca Market, the most visited attraction in Tasmania!
Whether you're looking to travel back in time to the historic Port Arthur convict site or to roam the beautiful Royal Tasmanian Botanical Gardens, we've got your next road trip sorted. Check out our range of road trips and let the adventure begin!
Explore Tasmania with a road trip: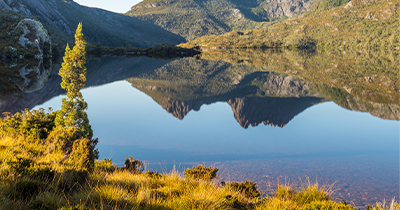 Western Wilds
Take an unforgettable trip to Tasmania with Europcar's epic seven-day adventure road trip.